Some of San Diego's most-well known attractions are worth a visit and the accolades.
San Diego lives up to the hype. Sure, it can feel as though this (way) Southern California city is always included on annual "best places to live" lists and "best places to visit" directories, so it's easy to be a little skeptical. Is all the fanfare justified? Will vacationing there be a bit of a letdown once you arrive? It can't possibly be that great, can it?
It can.
The weather really is that nice. And the attractions really are that cool. I say this with confidence because I've visited San Diego multiple times, years apart, during different seasons, and at vastly different stages of life — ranging from my first trip as a child to when my wife, Michelle, and I introduced our own kids to the West Coast — and it's been nearly perfect every time.
Based on those vacations, here are my four top San Diego experiences. Yes, these places are already fairly famous, so you may still be convinced that the buildup is too much. But these spots make my list for the same reason San Diego itself makes all those other "best of" lists: They live up to the hype.
1. Legoland California
When our two boys were in elementary school, at the height of their Lego fanaticism, we made a point to visit Legoland® California Resort. Unlike many theme parks, Legoland caters to this younger set. For example, guests need to be ages 6 to 13 to do the Driving School ride — but there's Junior Driving School for the little sisters and brothers who are between 3 and 5 years old.
Aside from spotting all the seemingly random Lego sculptures throughout the park — a big snake in the grass, koi fish in a little pond — our family's favorite attraction was Skipper School, on which you're in complete control of a free-moving Lego-style boat (there are no tracks) in a big water feature.
Don't miss the Lego Factory Tour, and for the kids (and parents) who'd rather build their own creations than merely ride along, check out the Coast Guard Build-A-Boat and the new Lego Ferrari Build & Race, complete with a life-size Ferrari F40 to spark inspiration before assembling and competing with your own dream machine.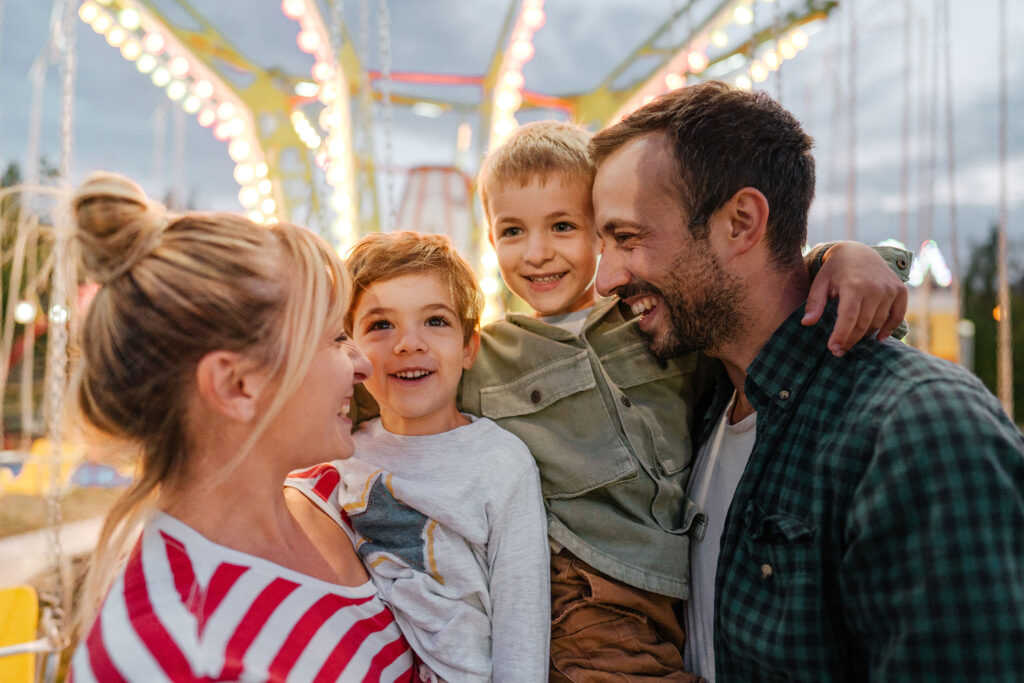 2. Pacific Beach
San Diego's seaboard runs for approximately 70 miles. Within that stretch are multiple renowned beaches (along with some hidden sections where it can still feel as though you have the sand all to yourself), including Black's, Coronado, Mission, Ocean, and Solana (one of the more secluded spots, so keep it to yourself).
Our favorite strand is Pacific Beach. We've built sandcastles with our boys here, caught the local break at the Tourmaline Surfing Park area (perfect for neophyte wave riders), and kicked back for hours at a time to simply watch people — and, when we were ready to wash the sand from our toes, the adjacent three-mile-long boardwalk offers a nearly endless collection of little bars, casual restaurants, and fun shops. As a matter of fact, we don't consider our San Diego visits complete until we've had an afternoon cocktail — preferably The Side-Piece old fashioned or a watermelon limeade — on the rooftop patio at the Pacific Beach Shore Club and enjoy ceviche and fish tacos at Waterbar.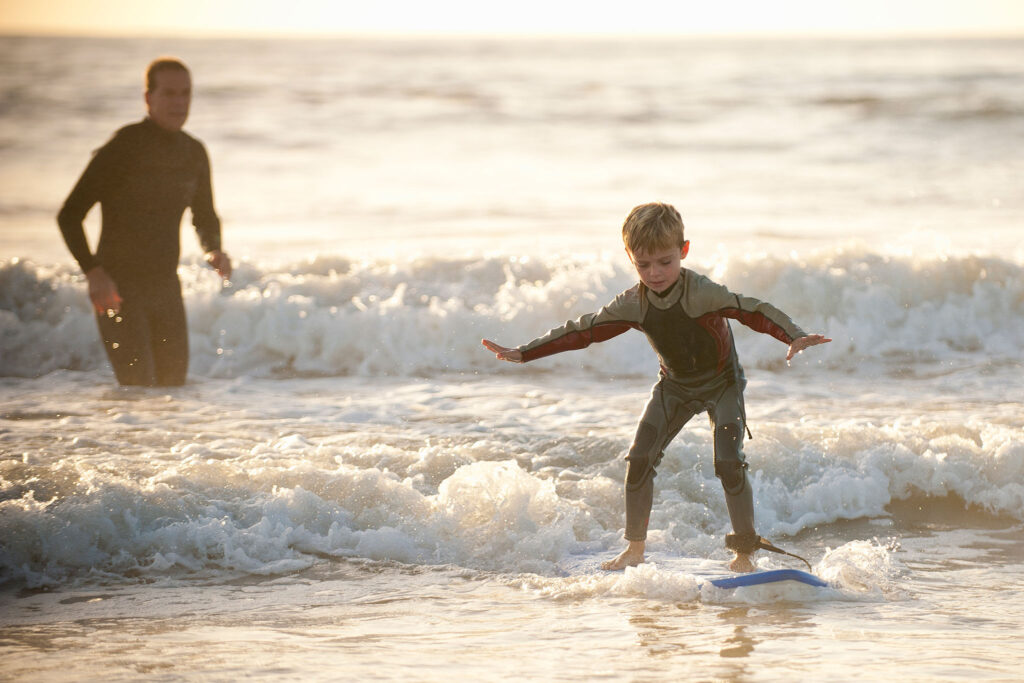 3. SeaWorld San Diego
In terms of marine life, SeaWorld® has evolved from specializing in entertainment to focusing on education. Don't worry, though. As far as entertainment goes, the park has recently amped up the all-around (and upside down) thrills.
Joining popular rides such as the Manta roller coaster, Journey to Atlantis, and Tidal Twister, the brand-new Emperor coaster will have everyone's adrenaline pumping. Simply put, according to SeaWorld San Diego's website, it's the "tallest, fastest, and longest dive coaster in all of California." It reaches a maximum speed of 60 miles per hour, and the signature penguin dive is a 14-story face-down vertical drop.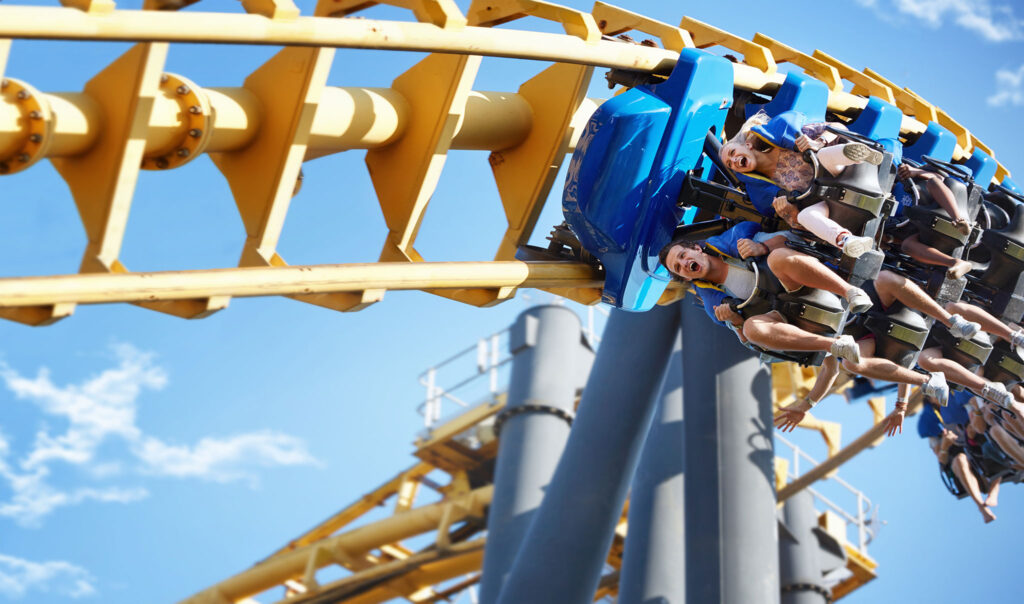 4. San Diego Zoo
Spread across 100 acres, the San Diego Zoo is home to more than 14,000 animals from all around the globe. During our last visit, Michelle and I were fascinated by the 100-year-old-plus Galápagos tortoises and spent a lot of time watching the polar bears swim in their chilly plunge pool. We wandered around the grounds for an entire day, roaming from the Urban Jungle to the Northern Frontier and into the Lost Forest, but numerous special experiences — including the Early Morning Cheetah Experience and Inside Look Tours — are offered that provide more specific direction as well as a unique look at some of the zoo's most popular residents.
Additionally, the recently opened Denny Sanford Wildlife Explorers Basecamp features interactive zones to introduce future zoologists to species that thrive in the world's great habitats, including the desert, meadows, rainforest, and woodlands.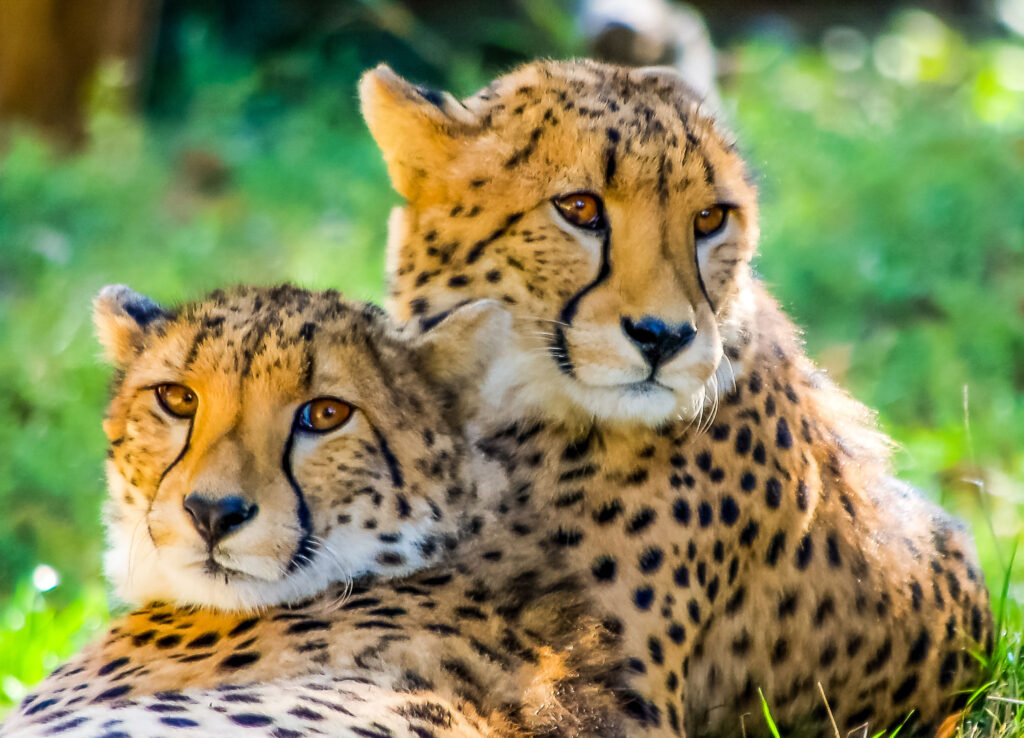 And whether you make it to all four of these iconic attractions or pick just a couple to visit (or even discover your own not included on this list), your family will certainly thrive in San Diego's wonderful and wondrous vacation habitat.
More information about regional resorts.