Ancient Wonders
Honey-colored coastlines trace the outline of Malta, a small island that's home to welcoming people, resplendent natural wonders, and rich history. Positioned at the heart of the Mediterranean Sea, and being at the crossroads between Europe and Africa, it's a heady mix of cultural influences. Take Maltese cuisine: a harmonious blend of flavors from Sicily in Italy mixed with a sprinkling of spice from their North African neighbors all interwoven with layers of Maltese's very own culinary essence.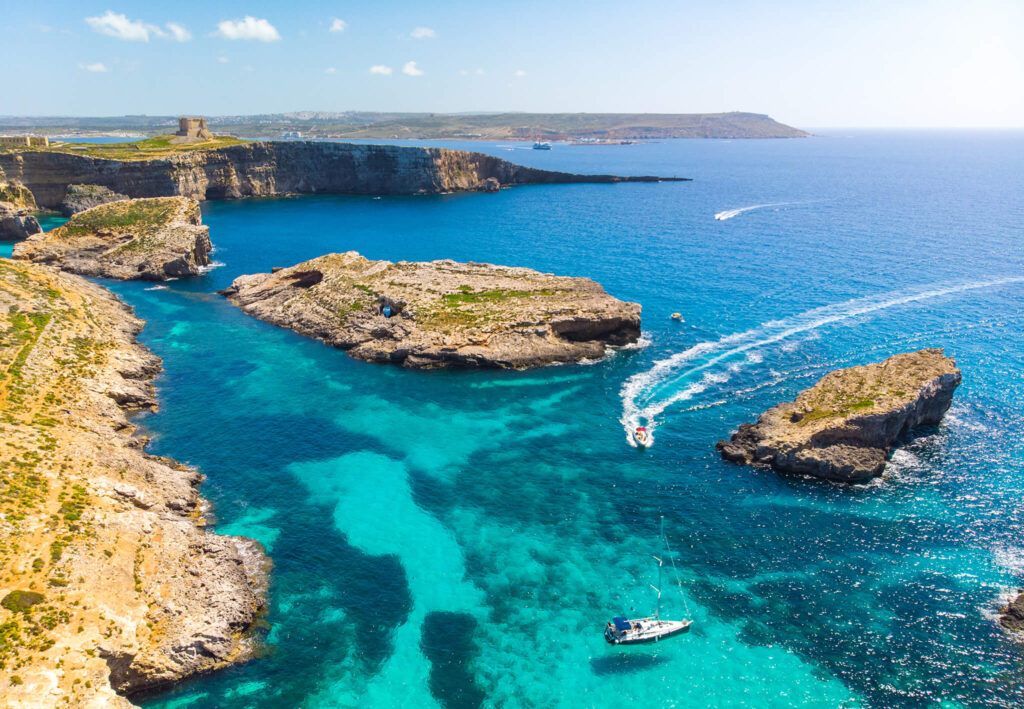 This charming island is a place for adventure, exploration, and relaxation, all in one. Perhaps not many people know, but it's widely considered one of the best places to scuba dive in the world. Meanwhile, the towns perfectly blend ancient and modern times. Malta's megalithic temples hint to a prehistoric past, but modern attractions — casinos, restaurants, shopping — are present, too. And with miles of sandy strands, and more than 300 days of sunshine, the island is perfect for some leisurely beach hopping, discovering different hidden bays, and simply relaxing in the sun and looking out to the ocean horizon.
Must-Do: Glimpse a bygone age in Malta's former capital, Mdina, a timeless walled city perched on a hilltop where you can find magnificent palaces, baroque architecture, and ancient relics. The best way to explore is to get purposefully lost. In between meandering along the quiet, narrow streets and stopping by cute cafes, head to the majestic baroque-style St. Paul's Cathedral — be guided by the chimes of the cathedral bells, which reverberate every 15 minutes.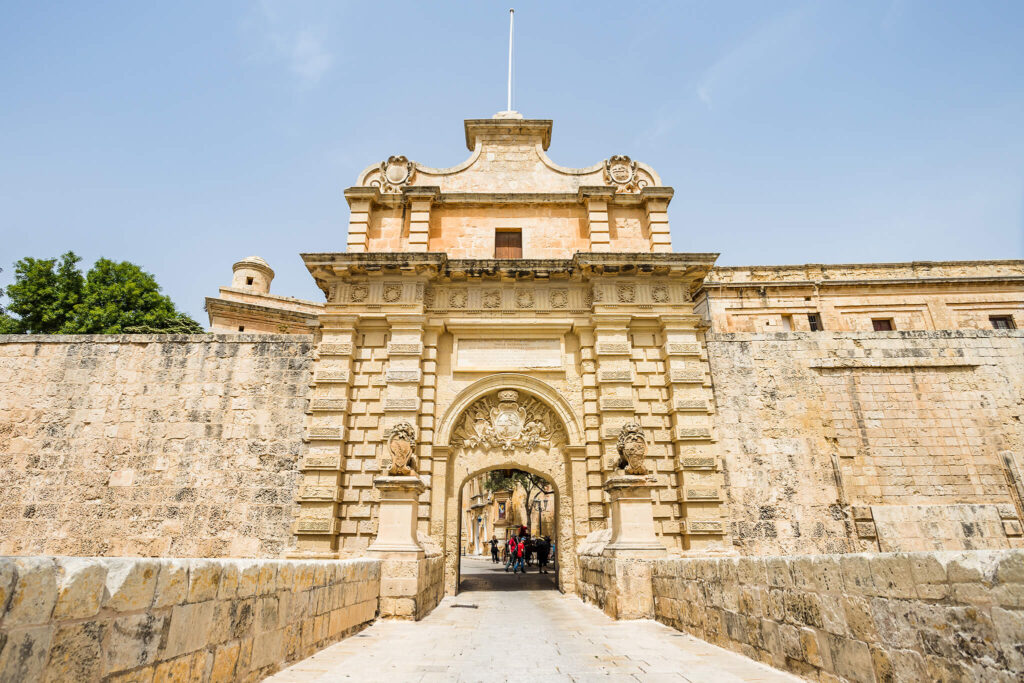 Eat: For a true taste of Malta visit La Pira Maltese Kitchen. This family-run, open-air restaurant has a laid-back vibe and a selection of Maltese classics from which to choose. Though the menu changes frequently, traditional dishes can include ġbejna (deep-fried local cheese), pan-fried octopus, and imqaret (a sweet Maltese deep-fried pastry). Or, if you'd prefer Mediterranean fare, check out L'Agape in Rabat. Not only does this restaurant serve contemporary cuisine, but it also doubles up as an art gallery with artworks gracing the walls.
Day-Trip: For a memorable trip, and some tranquil bliss, catch the sea ferry to Gozo — Malta's charming little sister island — and explore secret coves and quiet beaches away from the crowds. Feel the tangerine-tinted sand between your toes at Ramla Bay Beach before partaking in a soul-soothing swim in the ocean. As the sun begins to set, visit Mgarr Harbour, a former fishing village that still retains its sleepy town feel, and stroll along the promenade's waterfront bars and eateries.