Caribbean Cool
Once called Little England because of its distinction as the first overseas British colony, Barbados is a newly independent republic and eternally alluring.
Barbados is a quintessential Caribbean paradise with crystal-clear waters lapping more than 70 miles of beaches, including pink sand Crane Beach. It's also rich with culture and history, which is showcased in Historic Bridgetown and its Garrison — a UNESCO World Heritage site with strikingly well-preserved British colonial architecture — and the Holetown Festival, an annual weeklong celebration in mid-February that commemorates the arrival of the first settlers in 1627 and features folk singing and dancing, street parades, and more. Come here to unwind, pursue outdoor adventures (scuba diving, snorkeling, hiking, biking, and more), or both.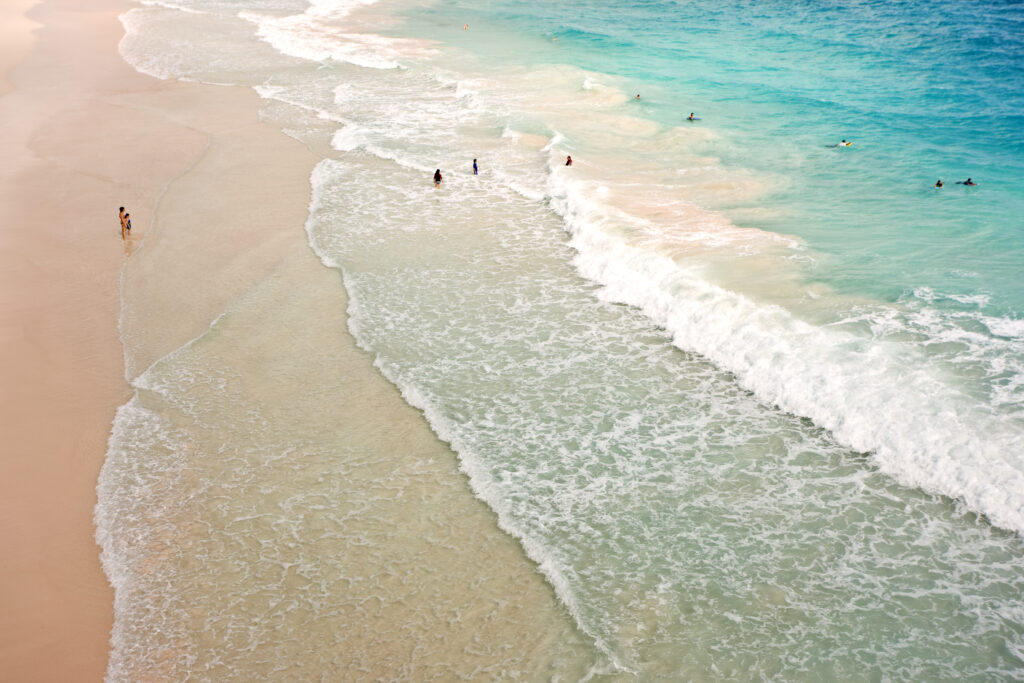 And if you enjoy eating, you'll relish the local food that's made Barbados one of the Caribbean's true culinary hotspots. The island's signature Bajan cuisine is a fusion of Indian, African, British, Irish, and Creole influences, creating flavors that are diverse and unique.
Must-Do: Cruise, snorkel, and savor delicious bites and unlimited drinks with Cool Runnings Catamaran Cruises. The company, which offers lunch and sunset cruises (both provide unlimited drinks and a buffet meal), cultivates an ideal Caribbean day, including swimming with sea turtles and viewing a shipwreck. Also make time for an excursion to Harrison's Cave, featuring amazing stalactites and stalagmites, and amazing waterfalls that flow into emerald pools. Ride the electrically operated tram for a relaxing tour of the underground cavern.
Eat: Enchanting and elegant, The Cliff serves gourmet dishes and incredible scenery, truly savored at an ocean view table (reserve it in advance) where stingrays and sea turtles can be seen below. If you're reluctant to splurge on dinner here, simply stop by for a cocktail. For a casual meal, a cutter at Cuz's Fish Shack is a favorite among Bajans and visitors alike. Dig into the iconic fish sandwich paired with a cold local beer while you sit on Carlisle Bay; the meal perfectly encapsulates island vibes.
Day-Trip: Surround yourself with tropical flora at Andromeda Botanic Gardens. The gardens, named after a princess in Greek mythology, are less than 20 miles away, but you could spend hours here. Leisurely stroll through Andromeda's 8 acres and view the numerous unique trees and more than 500 different plant species, including orchids, heliconia, hibiscus, bougainvillea, and cacti, as well as hummingbirds and butterflies. You might even encounter a monkey that's swung through the gardens from surrounding gullies.