Explore the Canary Islands
The triangular isle of Tenerife is one of Spain's most popular destinations, and the largest of the Canarian archipelago off the northwest coast of Africa. It is well-known for its beaches, some with striking volcanic black sand and others that shimmer with golden sand brought in from the Sahara. The center of Tenerife is home to Spain's tallest peak: Mount Teide in Teide National Park, a UNESCO World Heritage site. Ascend the 12,198-foot volcano by foot or cable car for incredible views and superb stargazing.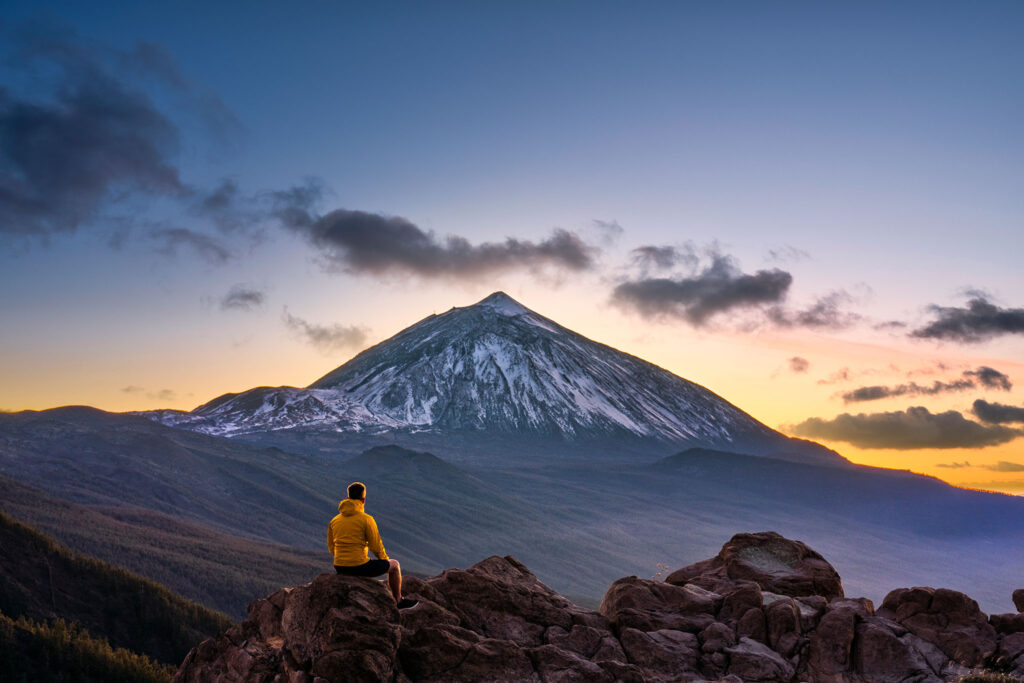 Tenerife is a haven for foodies, too, and options range from traditional eateries called guachinches to Michelin-starred restaurants. Quintessential Canarian cuisine features carnes a la brasa (grilled meats) and papas arrugadas, or wrinkly potatoes boiled in water with coarse sea salt and served with mojo pepper sauce. Wash down your meal with a local listán negro red wine or aromatic malvasía white wine, favored by William Shakespeare. The island has about 70 bodegas across five wine regions. ¡Olé!
Must-Do: Head to the giant cliffs of Los Gigantes on western Tenerife and view the 1,970-foot-tall rock formations from the black sand beach. The basalt wall extends north from Puerto de los Gigantes to Punta de Teno. The native Guanches considered this to be the end of the world. One of the best places to see the rock face is from the nearby Mirador Archipenque vantage point. While you're there, gaze at La Gomera to the west (keep that island in mind).
Eat: Look for the huge lamb topiary at Restaurante El Cordero's entrance on southern Tenerife. Tour the banana farm and feed the goats. Open daily for lunch and dinner, the guachinche serves classic Canarian cuisine. Try La huerta de Ana y Eva on the island's northern end. If you fancy a three-hour seafood-centric gastronomic adventure, Michelin-starred El Rincón de Juan Carlos is the place.
Day-Trip: Take a one-hour ferry (and likely glimpse whales and dolphins) from Tenerife's Los Cristianos port west to San Sebastián de La Gomera. Once there, it's about a half-hour drive (keep an eye out for Los Roques monoliths and pigeons) to hiking through the ancient, misty lush laurel forest at Garajonay National Park, another UNESCO World Heritage site. The 15-square-mile park and Garajonay mountain are named after the tale of the forbidden marriage of Gara, La Gomera princess, and Jonay, a Tenerife peasant.