By JB Bissell
By JB Bissell, Sophie Cole, Steve Gorten, Emily Schlorf
When binge-watching the History channel is not enough and you're in need of a vacation that takes you back in time, historical sightseeing is just the ticket. Equal parts informative and inspiring, plus, mildly invigorating, historical walking tours can take you to sites from bygone eras at various locations around the world. Some are well known; others might be less familiar. Either way, it's worth checking out these points of interest that embody days past:
Bahia, Brazil
Stroll the streets of Salvador, Bahia's capital, and experience a sensory overload: Step to the beat of electrifying African drums, see the brilliant stuccowork of candy-colored Renaissance-style structures, and smell the sweet aroma of Indigenous beijus (tapioca crepes) smothered in sweetened condensed milk. Indeed, the convergence of European, African, and Indigenous cultures can be felt within minutes of touching down in Bahia.
For travelers looking for a depth of history — including both the nation's triumphs and poignant misdoings — a visit to this northeastern state is worthwhile.
Centro Histórico de Salvador, Bahia (Historical Center of Salvador, Bahia): The oldest part of town is known as Pelourinho — or Pelo to locals. Among the joyfully painted 17th- and 18th-century architecture once lied the New World's first slave market. Today, it's been reclaimed as a center of thriving African culture. For more insight into this important UNESCO World Heritage site, guided history tours are available.
Church and Convent of São Francisco: With an average exterior façade constructed to belie the extravagant interior, the Brazilian Baroque–style church was completed in 1723, making it ineffably ornate … so much so that it was named one of the seven wonders of Portuguese origin in the world.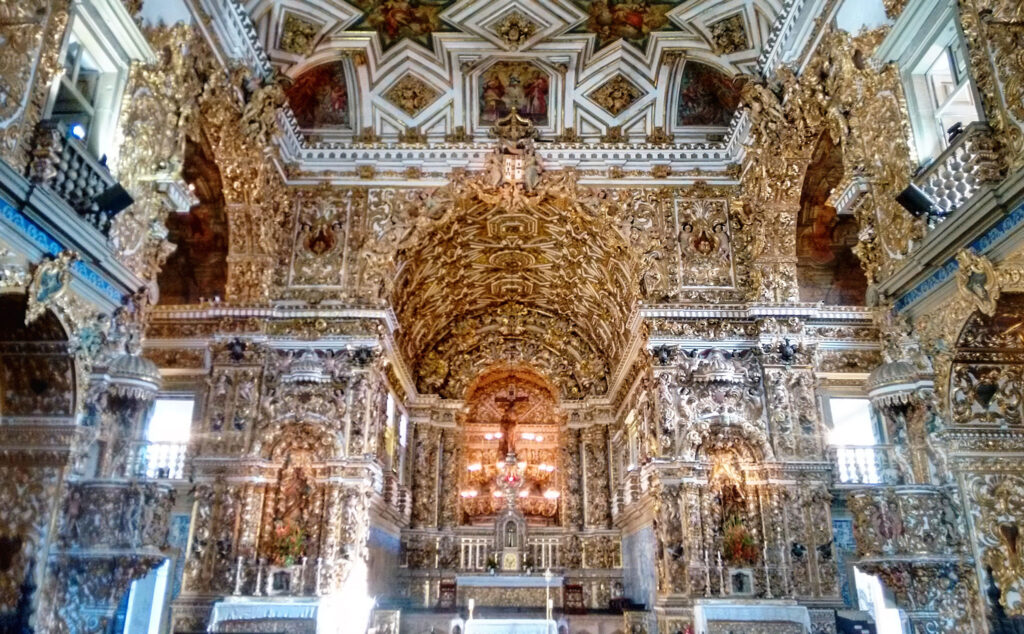 Lacerda Elevator: A curious right angle–shaped building stands adjacent to the cliff Pelourinho is perched on. Its claim to fame is that it was the world's first public elevator. The revolutionary invention first started transporting people from the lower part of Salvador (Cidade Baixa) to the upper portion (Cidade Alta) in 1873.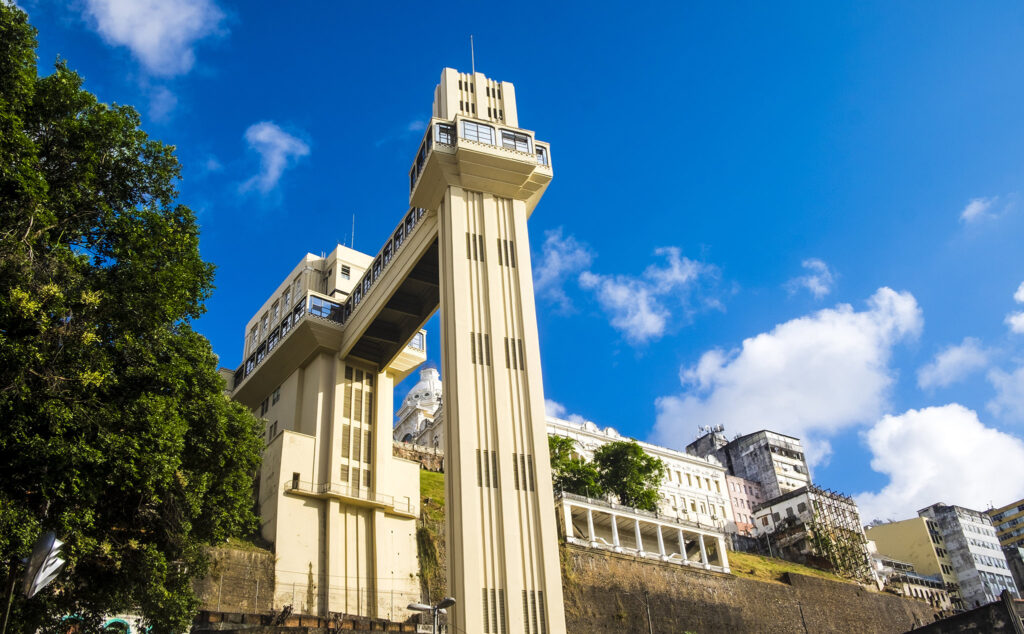 Marco do Descobrimento (Discovery Landmark): This rectangular piece of engraved stone is one of Brazil's oldest surviving monuments: the Portuguese used it in the 14th century to stake their claim of the region, changing the course of both countries' histories forever.
Trancoso's Quadrado: Once a sleepy fishing village established by Portuguese Jesuit priests in 1500, Trancoso gained popularity in the 1970s when ex-pat hippies discovered its allure. See Trancoso's Quadrado — the town's main "quad" that's actually rectangular — home to vibrant-hued fishing houses and a 16th-century whitewashed church overlooking the Atlantic Ocean.
---
Rio de Janeiro, Brazil
When your destination includes two world-renowned beaches — Copacabana and Ipanema — as well as one of the planet's most recognizable statues — the mountaintop Christ the Redeemer — it might be easy to overlook the regional history. But Rio de Janeiro is close to 500 years old, so there are plenty of enlightening attractions that pair well with afternoons spent on the sand.
Praça XV de Novembro: This square is generally considered the first section of development for what grew into the Marvelous City. Multiple old buildings and churches can be seen here.
Ilha Fiscal: Take a ferry from the dock adjacent to Praça XV for a guided tour of Ilha Fiscal, a neo-Gothic palace that opened in April 1889. It hosted what turned out to be the last imperial ball some seven months later in November.
Arcos da Lapa: Constructed in the mid-1700s, this architectural marvel was used to transport water from the nearby forest to the burgeoning municipality.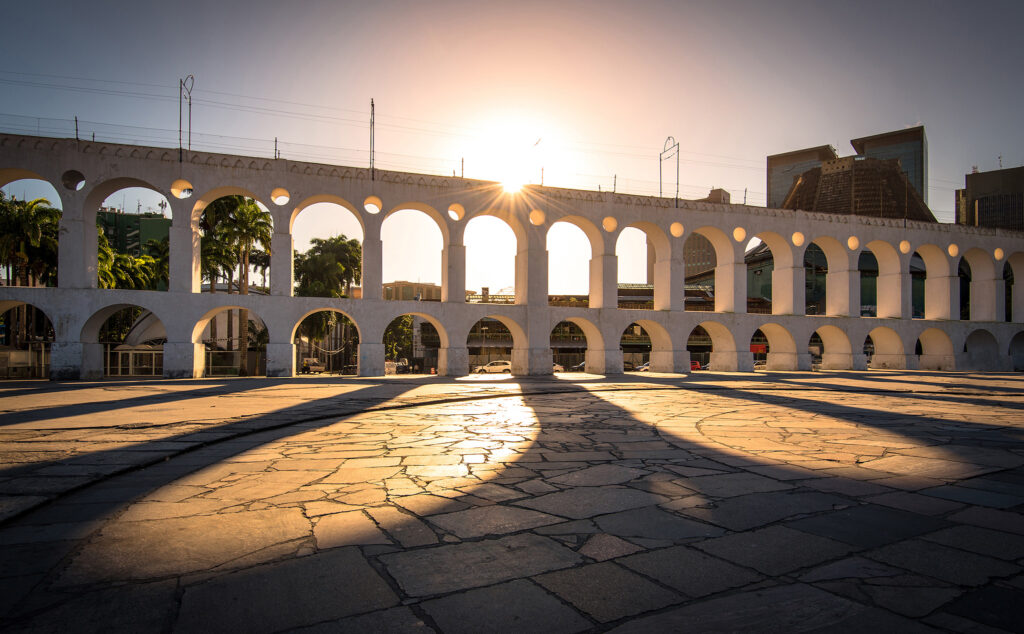 Mosteiro de São Bento: The ornate gilt interior of this completely unassuming-from-the-outside church is simply astonishing. Dating to the early to mid-1600s, this old monastery also houses important wood carvings and paintings, including Ricardo do Pilar's Christ in Martyrdom, which hangs in the sacristy.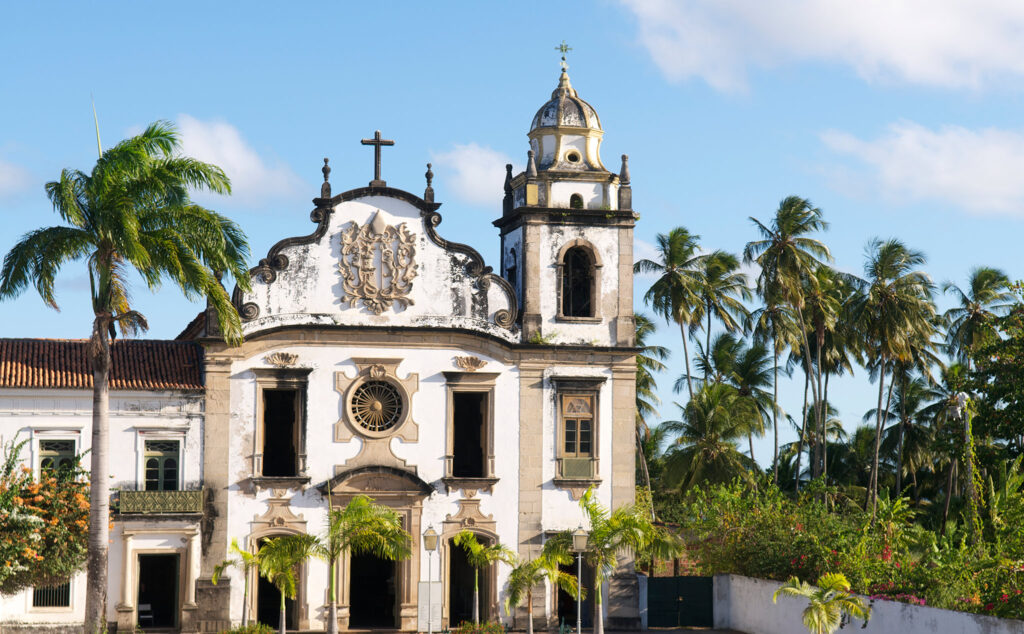 Copacabana Palace: The Copacabana Palace turned 100 years old in 2023. Sure, date-wise, it's not as historical as these other sites, but the history that's been packed into that single century certainly makes a stop here worthwhile. (Plus, it overlooks Copacabana Beach, so you can go straight from wandering the Hall of Fame celebrity-portrait gallery to digging your toes in the sand.)
Phuket, Thailand
It's generally believed that Phuket's first permanent residents settled on the island sometime around 1 BCE. It wasn't until tin was discovered in the 1500s, though, that explorers took notice. By the late 19th century, mining had taken off and major development was underway. Along with the multitude of fascinating temples — which are in an architecture class all by themselves — Phuket is like a living history museum of the Sino-Portuguese construction from the tin boom.
Chinpracha House: Architecture fans will appreciate this home's Sino-Portuguese exterior, while history buffs will delight in the wide range of traditional furniture, housewares, and old photographs on display inside.
China Inn: Mix your historical sightseeing at this shophouse from the early 1900s with a meal of spicy seafood, noodles, or chicken curry.
Wat Phra Thong: Wat Phra Thong reportedly dates back 250 years. That doesn't make it Phuket's oldest temple, but it does have one of the most interesting origin stories: It was built around a golden Buddha that remains half underground because all attempts to dig up the rest of the statue were met with some sort of tragic consequences.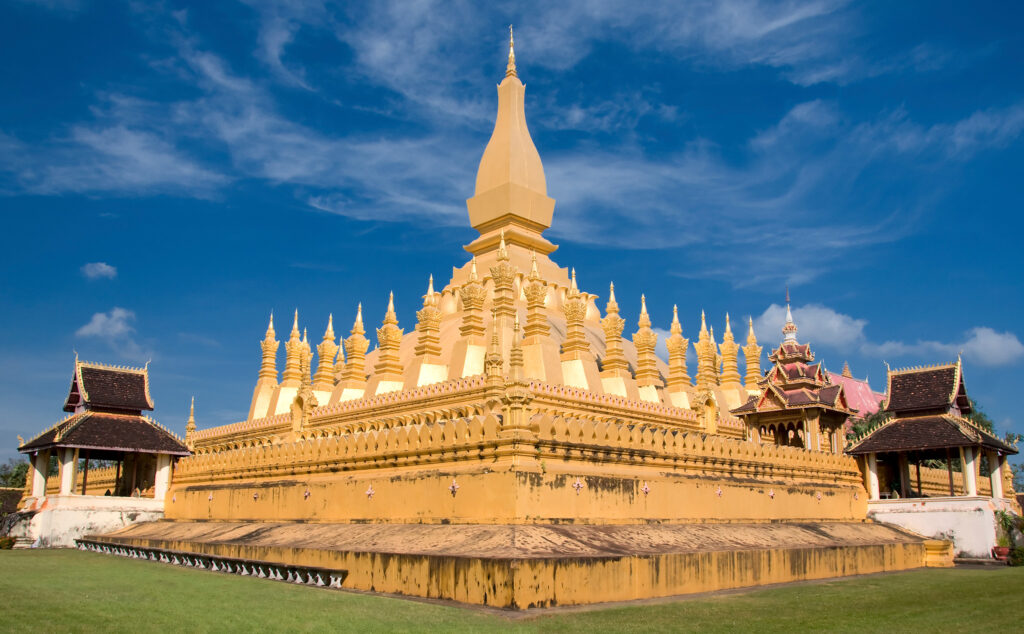 Two Heroines Monument: This inspiring statue pays tribute to two women who helped organize local residents to stave off a Burmese invasion in 1785.
Soi Romanee: This road was infamous during Phuket's mining heyday, but now it provides a lovely walk amid well-preserved Sino-Portuguese buildings and delightful little eateries.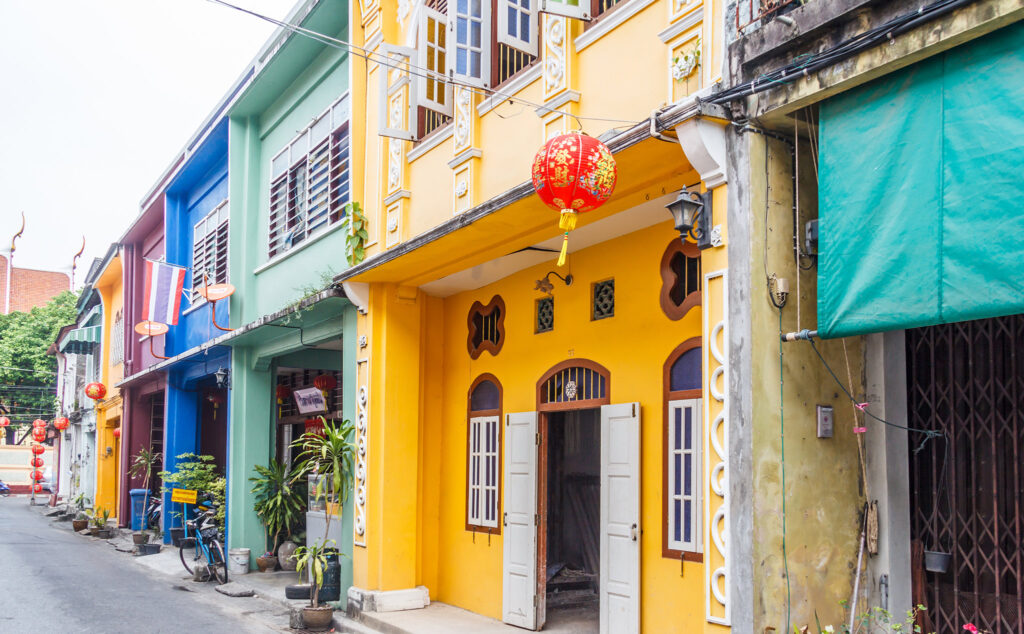 Mallorca, Balearic Islands, Spain
With endless golden strands of beaches, blue-topaz ocean views, and sunny hill towns, the natural beauty alone is reason enough to visit Mallorca. Geographical blessings aside, this beautiful landmass — the largest of the Balearic Islands — also has some fascinating historical sights full of majesty and wonder that are ideal for exploring.
Sanctuary of Sant Salvador: This hilltop monastery, rising 1,670 feet (509 meters) above sea level, was constructed in 1348, during the time of the Black Death pandemic. It was believed that the high altitude would keep the deadly disease at bay.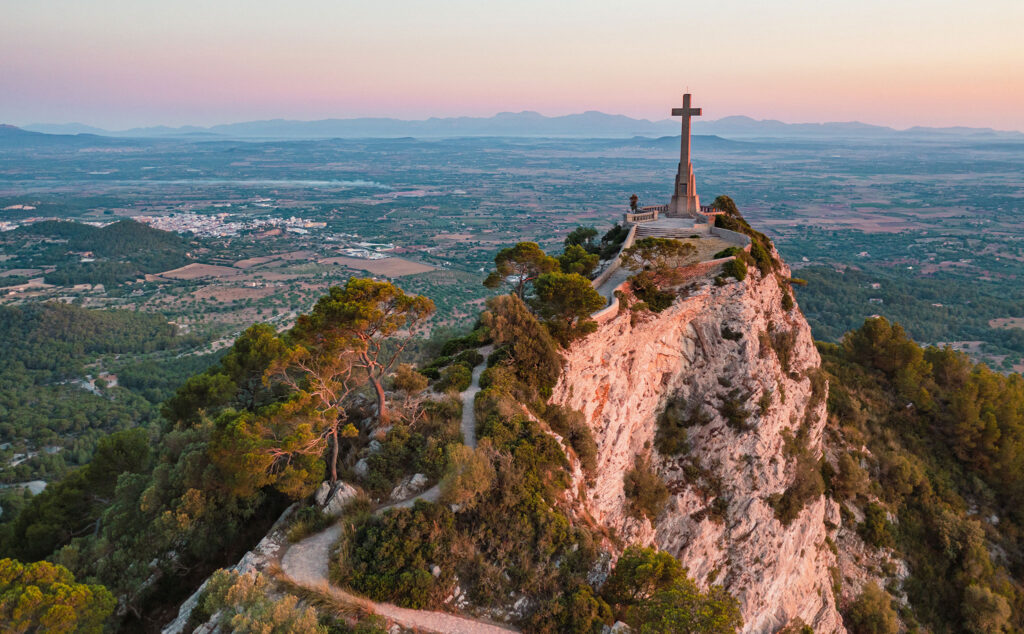 Catedral-Basílica de Santa María de Mallorca: Dating back to the 13th century, this majestic cathedral features 61 stained-glass windows, including the elaborate rose-window centerpiece; and is one of the tallest cathedrals in Europe, with its central nave soaring 144 feet (44 meters) high.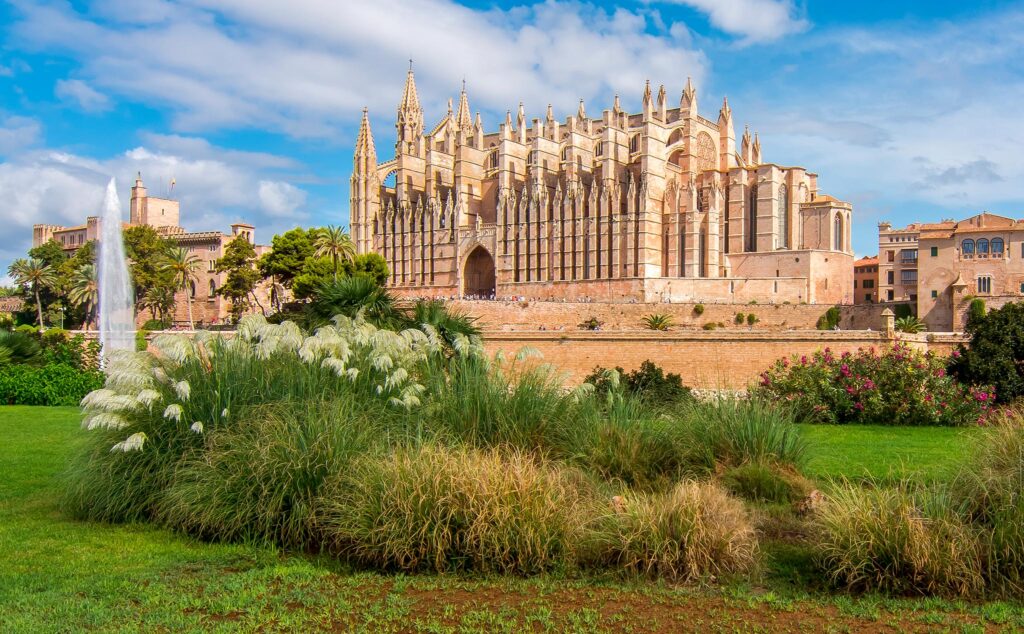 Royal Palace of La Almudaina: Located next to Mallorca's cathedral, this royal landmark is the summer residence of the king of Spain. Visitors can access parts of the palace, including the king's and queen's rooms, the royal chapel, and the Gothic hall.
Bellver Castle: Formerly a summer residence for kings — and, infamously, a prison for political rebels up until 1915 — this circular Gothic fortress features a central courtyard and four towers and overlooks Palma's port.
Alcúdia City Walls: Following the Spanish conquest of Mallorca, King James II of Aragón created a vast defense system, which included the mammoth construction of the impressively steep city walls that now make for some lovely walking paths.
---
Costa del Sol, Spain
A 93-mile (150 kilometers) stretch along the Mediterranean Sea in the south of Spain, Costa del Sol certainly offers plenty of magnificent beaches. But its appeal doesn't end there. Costa del Sol's strong Moorish and Roman history is illustrated in extensive ancient ruins, many of which are in and around Málaga, the region's capital.
Alcazaba, Gibralfaro, and the Teatro Romano de Málaga: Built in 1 BCE and used until 3 AD, this Roman theater remained hidden for almost five centuries, buried under rubble at the foot of the Alcazaba, a Moorish fortress situated on Mount Gibralfaro.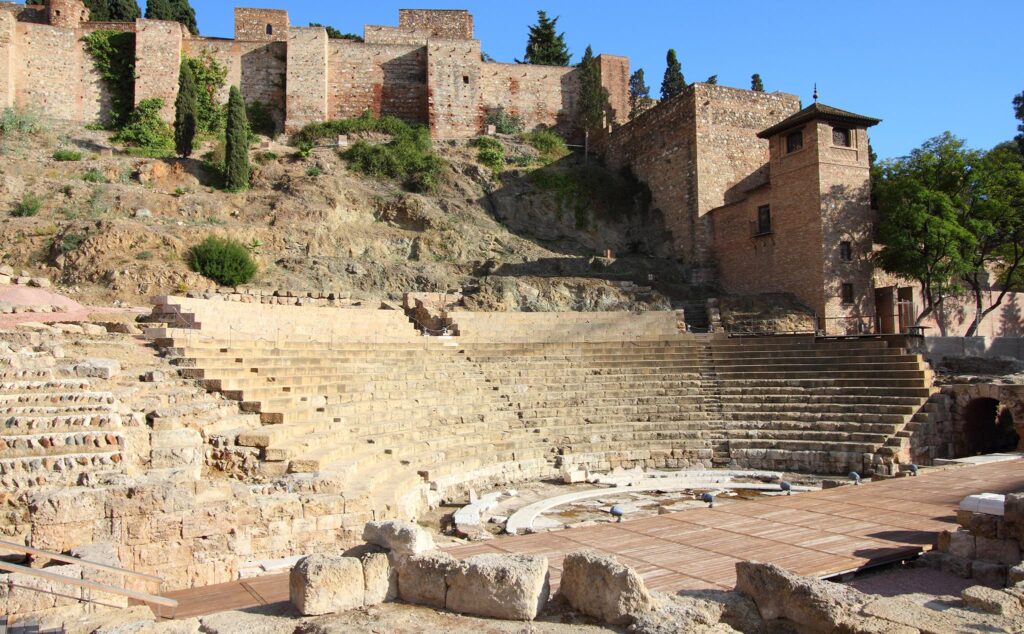 Acinipo: Located about 12 miles (19 kilometers) from Ronda, the Roman ruins of Acinipo are believed to have been built around 9 BCE. See the circular foundations of prehistoric houses dating to the Iron Age, amphitheater, and Roman baths of this once powerful city, which minted its own money.
Baelo Claudia: This 2,000-year-old town, inhabited until the 6th century, is one of the most comprehensive Roman ruins on the Iberian Peninsula. A museum on-site features artifacts found during excavation.
The Dolmens of Antequera: Just over an hour's drive north of Marbella, you'll find Antequera and the famous Dolmens, three ancient megalithic tombs (Menga, Viera, and Tholos of El Romeral) that date back nearly 6,000 years. The UNESCO World Heritage site provides insight into people of the Neolithic period and Bronze Age.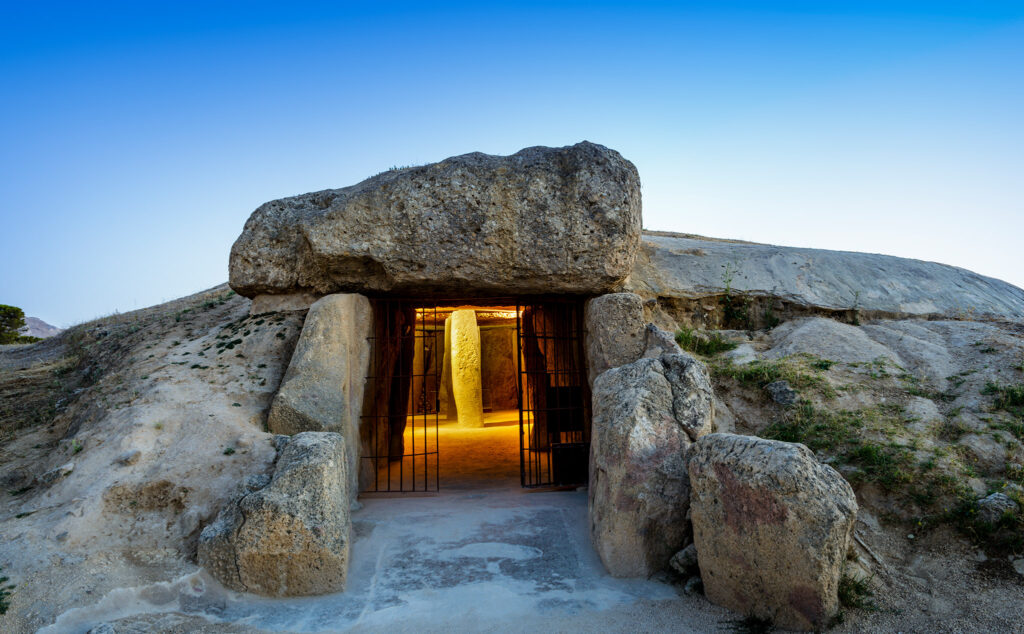 Atarazanas Market: A former shipyard ("Atarazanas" means shipyard in Arabic) built between 1876 and 1879, this food market with more than 100 stalls is a bustling relic in Málaga's city center.
---
Tenerife, Canary Islands, Spain
The largest of Spain's Canary Islands, Tenerife is a fun destination boasting fabulous beaches, busy nightlife, and arguably the world's second-most popular annual Carnival celebration. But dating to its volcanic formation millions of years ago, the centerpiece of this archipelago is an abundance of natural wonders that distinguish it from other destinations, as well as a rich history of Spanish heritage.
La Cueva del Viento: Formed 27,000 years ago in basaltic lavas from the Pico Viejo volcano's eruption, the world's fifth-longest volcanic tube (11 miles; 18 kilometers) has three superimposed levels. "Cave of the Wind" derives its name from the drafty winds that flow through it.
Mount Teide: Located within UNESCO World Heritage site Teide National Park, the world's third highest (12,198 feet; 3,718 meters) volcanic formation began developing some 170,000 years ago.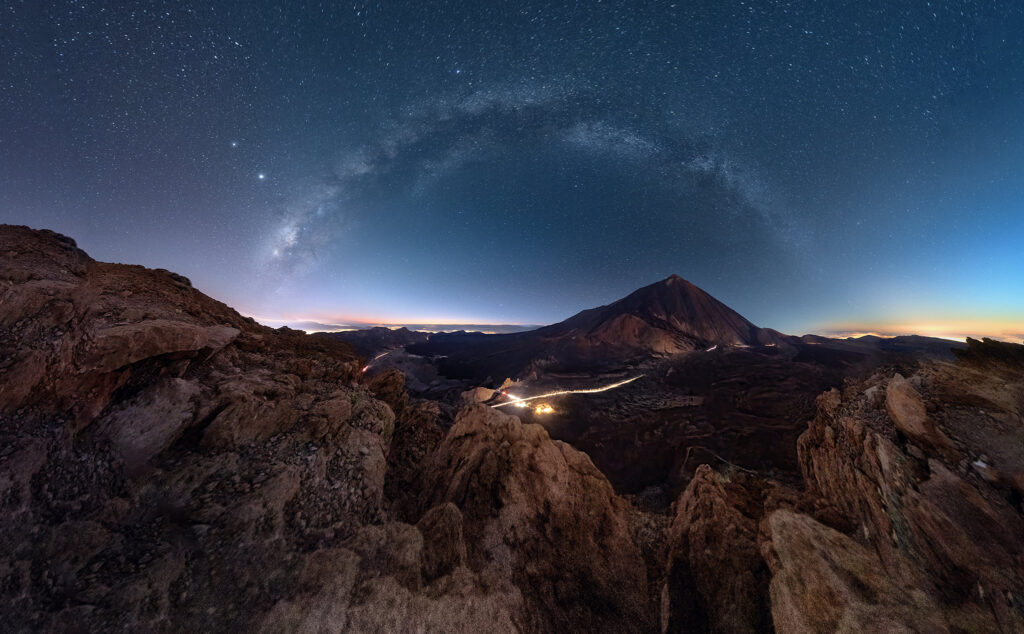 Castle of San Juan Bautista: Also known as Black Castle, this round-shaped fortress was built in the mid-17th century and was crucial to the defense of the island's capital, Santa Cruz de Tenerife.
Parque del Drago: Here, you'll find the Millennial Dragon Tree, a symbol of the Canary Islands and the world's largest (about 56 feet; 17 meters tall and 65 feet; 20 meters wide) and oldest (estimated to be 800 to 1,000 years old) living dragon tree.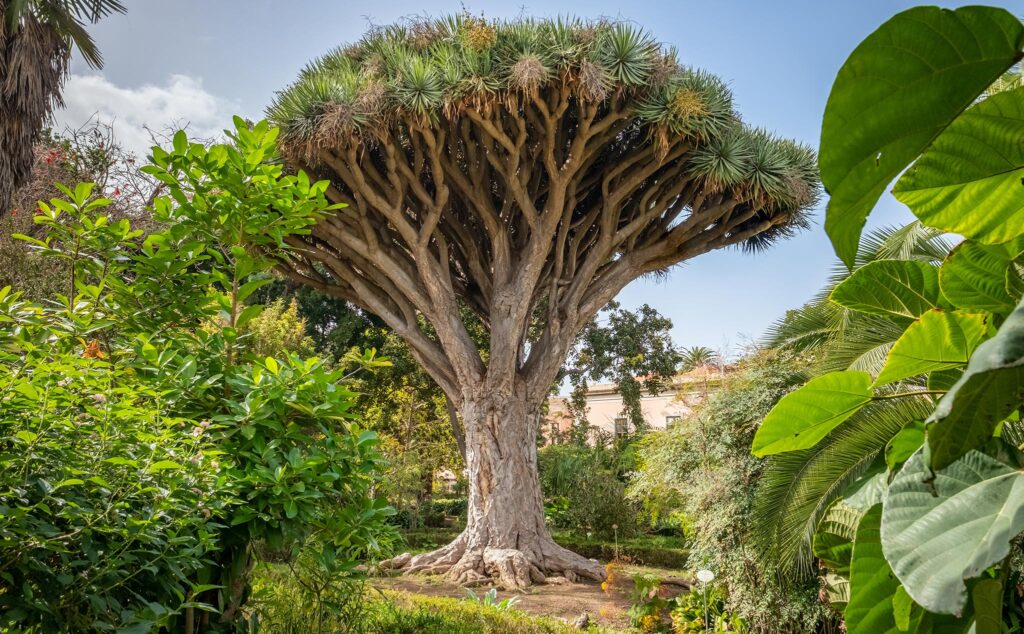 Teatro Guimerá: Opened in 1851 and named after Tenerife playwright Ángel Guimerá, the oldest theater on the Canary Islands has remained a cultural fixture through at least five renovations in its history. With a huge stage, impressive balconies, and capacity for nearly 1,000, it continues to host theater, music, and dance performances, comedy shows, and more.