The Splendid Shores of Spain
Believed to have gotten its name because of its talcum-colored beaches (although, some contend it's derived from the white blossoms on the almond trees), Costa Blanca, or "White Coast," is one of the most renowned of Spain's seaboards. Popular year-round, it stretches for more than 120 miles and features sheer cliffs, charming Moorish villages, pristine golf courses, fruit orchards and almond groves, and, of course, stunning beaches. Alicante – with its eye-catching, marbled promenade (Esplanada de Espana), tri-colored in red, cream, and black to depict the waves of the Mediterranean Sea – and Benidorm are two cities you should spend time exploring.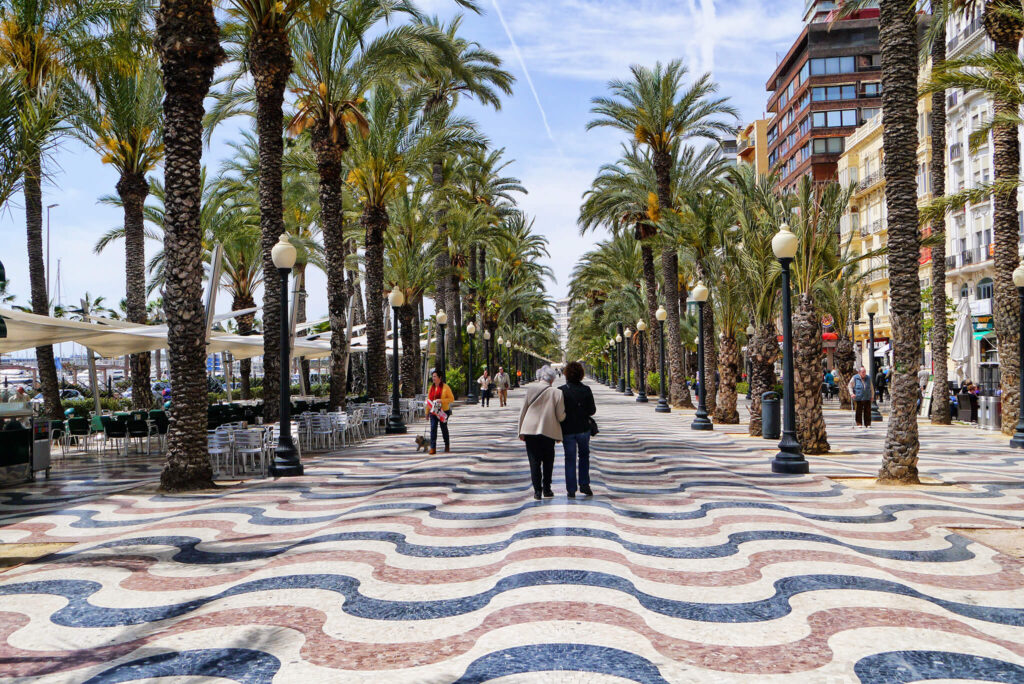 Costa de Almería, in Spain's southeast corner, is centered by the historical city of Almería, which entices visitors with numerous museums, art galleries, shops, and picturesque squares. Nearly equal in length to Costa Blanca, Costa de Almería is also known for its magnificent beaches, as well as the Tabernas Desert, Europe's only real inland desert. Explore the ramblas and ravines of the arid landscape on foot, horseback with a guided tour, or in a four-by-four vehicle available for rent nearby. And when it comes to food, Almería has no shortage of excellent choices.
Must-Do: See the epic Castle of Santa Bárbara, one of Spain's largest medieval fortresses. Located atop a mountain in the center of Alicante, the beautiful vantage point is brimming with history and city views. To see the Renaissance cistern, ancient dungeons, and old hospital inside, a one-hour guided tour is required. Dramatized visits, led by costumed actors, as well as three tasting experiences — Alicante chocolate and nougat, tapas and wine, or craft beers — can also be booked in advance.
Eat: Paella. The emblematic dish was first created in Valencia, on Spain's Mediterranean coast, and has many different and delicious variants, from seafood-forward to chicken and rabbit. It's best served in the pan in which it was cooked. For an authentic taste, try La Pepica, a favorite of Ernest Hemingway, which opened in 1898 and faces Playa Malvarrosa in Valencia. Tapas y Paellas Cotito, as its name implies, is a great choice for not only paella, but tapas as well.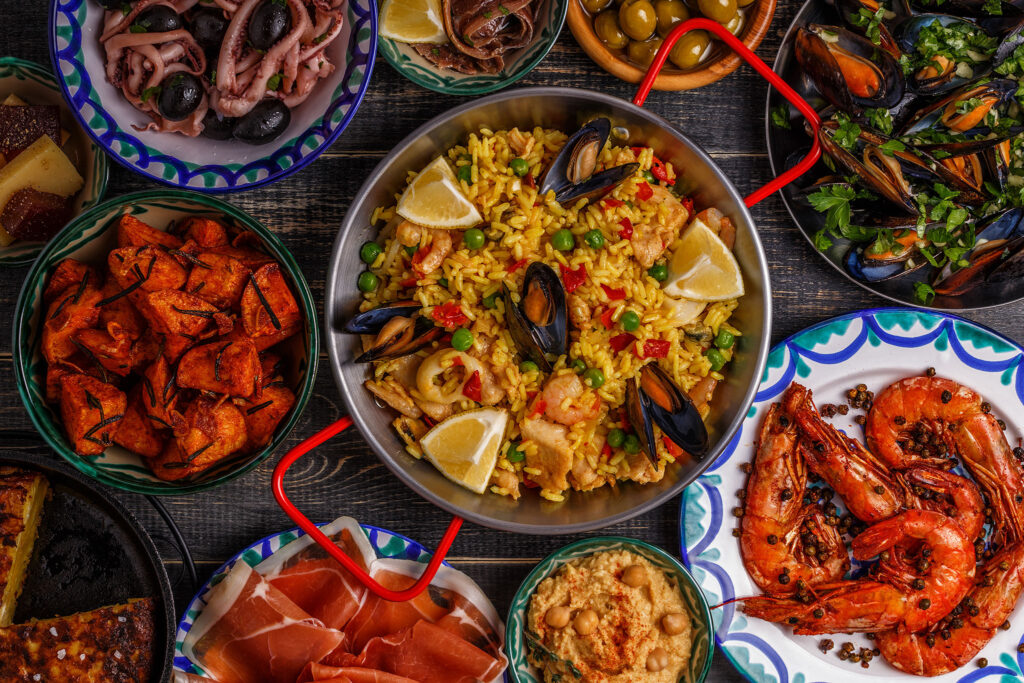 Day-Trip: Spend a quiet afternoon strolling the charming streets of Altea. Here, in its Casco Antiguo (Old Town), whitewashed buildings dating back to the Moorish occupation contrast against the vibrant Mediterranean Sea and practically beg to be photographed. There's a bustling street market on Tuesdays, and hiking at nearby Serra Gelada Natural Park, taking a scenic catamaran cruise, or relaxing on one of Altea's beautiful beaches is a great way to spend any afternoon.